Our mission at Philip J. Orisek, MD, Inc, is to provide patient with personalized high quality, technically advanced, "Patient-centers' minimally invasive spine care from strains to the most complex spinal problems such as herniated disc, scoliosis, degenerative disc disease, and spinal stenosis.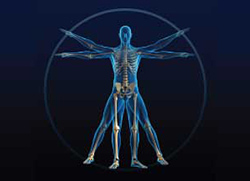 Dr. Orisek employs the latest medical science has to offer and believes in using the least invasive treatment options possible. Noninvasive or conservative treatments include observation, pain management, patient education, rehabilitation, and physical therapy. When surgical intervention is needed, Dr. Orisek uses the latest in technology and innovation to perform minimally invasive surgery if possible with the most effective and safest results. Outpatient procedures are available for certain interventions, while major surgical procedures are available for more complicated problems. Understanding that your condition may be causing you significant discomfort, or interfering with your ability to work or enjoy normal activities of daily living, we strive to listen to you and your needs and make recommendations that are best for you and your situation.
Dr. Orisek has always been very mechanically inclined. His parents are born engineers and he always had a desire to do anything that involved working with tools. Those inclinations and hobbies, along with desires to help others enjoy a healthy and fulfilling lifestyle, were motivations in choosing the field of Orthopaedic Surgery as his career. Over the years he has gained a reputation as a caring and capable doctor who uses the latest in technology and innovation to perform the least invasive surgery possible with the most effective and safe results.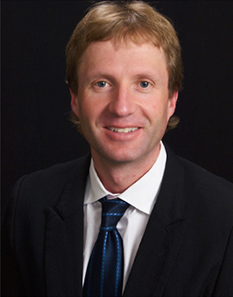 Born in Prague in the Czech Republic, Dr. Orisek obtained US citizenship in 1981 and speaks Czech, French, and Japanese. He participated in cycling and golf in high school and college and is an avid triathlete. He also loves music and plays the guitar.
Dr. Orisek graduated from SUNY Binghamton, where he received his Bachelor of Arts in Biology in May, 1989. He then graduated from New York Medical College in Valhalla, NY where he received his MD in June, 1994. He completed his Internship and Residency at Louisiana State University Medical Center in Shreveport, Louisiana. In September of 2000 he successfully completed his Fellowship in Reconstructive Spinal Surgery in Gainesville, Florida. He is a Diplomate of the Amercian Board of Orthopaedic Surgery.
Dr. Orisek was affiliated with Spine Surgery Associates in Roseville, from 2000 – 2006 when he started his own practice. Philip J. Orisek, MD, Inc opened its doors on June 20, 2006.
DR. ORISEK IS A MEMBER OF:
North American Spine Society.
Caifornia Orthopaedic Association.
American Academy of Orthopaedic Surgery.
Association of Presacral Spine Surgeons.
California Society of Industrial Medicine & Surgery.
Sutter Medical Center, Sacramento campus is made up of several facilities, including Ose Adams Medical Pavilion and the Anderson Lucchetti Women's & Children's Center. Sutter Center for Psychiatry, located a few miles away, is also a part of Sutter Medical Center, Sacramento.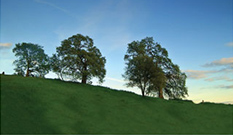 MERCY GENERAL HOSPITAL OPERATED BY DIGNITY HEALTH
Mercy General Hospital is a hospital located in the East Sacramento neighborhood of Sacramento, CA. The hospital has 342 beds and nearly 400 doctors. The Mercy Heart Institute and the Mercy Stroke Center are key features of the hospital. The hospital can be accessed by taking the J Street exit off the west Capital City Freeway and the N Street exit off the east Capital City Freeway. It is currently operated by Dignity Health.
GREATER SACRAMENTO SURGERY CENTER
The Greater Sacramento Surgery Center is a freestanding outpatient surgery center and is compliant with all State and Federal regulatory requirements and standards. The staff is dedicated to providing the highest quality medical care and committed to meet your individual needs in a warm, personal, dignified environment. Greater Sacramento Surgery Center does not discriminate against any person on the basis of race, color, national origin, disability or age. Your contemplated surgery can be safely done on an outpatient basis, saving considerable time and expense. This means that you will enter the surgery center, Have surgery performed, recover from the immediate effects of the anesthetic, and safely return to the comfort of your home for further recovery later that same day. If you are participating in our 23 Hour Stay Program, you will continue your recovery at home the morning after the surgery.